When I first moved to London, I lived in a shared flat. Two or three times a week, the four of us would end up in the living room playing ProEvo or Tiger Woods with furious intensity. With the golf game, a pattern soon emerged. After 14 holes I'd be leading only to blow up over the final four holes. It didn't happen in ProEvo, where I would happily play out a 1-0 win with hours of tedious possession, but after a while all it took was somebody to say "tick-tock" on the 15th for my short game to desert me. I was – am – a choker.
It's significant, of course, that it happened with the golf not the football. Golf, even on a PlayStation, gives you time to think, and thinking can be fatal. And the terminology is important as well. In a Twitter conversation this morning, it occurred to me that we tend to use "bottler" and "choker" almost interchangeably, but there is a subtle and important distinction.
I was a choker. As the end neared, I tightened up. I wasn't overwhelmed by the occasion, I wasn't drowned in hype, I was defeated by the prospect of victory itself. The magnitude of what I was about to achieve – beating three of my mates at a computer game – led to a minor psychological breakdown. I accept there seems little authoritative confirmation of this but that seems to me a choke is a major subsection of the more general term, "bottle job". 
Bottlers are those who get some sort of stage fright on the big occasion, those who freeze in the face of a massive event, often a debut or their first final; chokers are those who seem set for victory and then collapse.
When the Lancashire left-armer Simon Kerrigan, for instance, saw his first two overs in Test cricket despatched for 28 by Australia at the Oval in 2013, that was a case of bottling it. He'd taken 47 wickets in 10 County Championship matches that season when he was called up to the national team but, overawed and perhaps intimidated by the brutish biffing of Shane Watson, ended up lobbing down a series of gentle full-tosses.
When the British boxer Johnny Nelson spent 12 rounds essentially fleeing James Warring to lose his bout for the IBF cruiserweight title in 1992, that was a loss of bottle. When Norwich, needing a win to avoid relegation at Fulham on the final day of the 2004-05 season, lost 6-0, that was a loss of bottle. When England were crushed by Australia in the 2006-07 Ashes, that was a loss of bottle, encapsulated by Steve Harmison's opening delivery that went to second slip. In each case, the expectation, the magnitude of the occasion, was too much.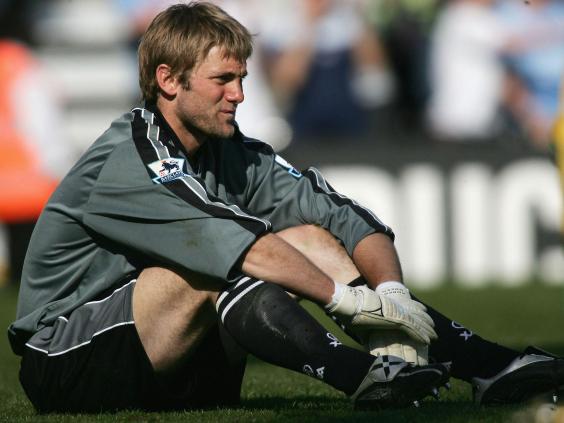 But to choke, you have initially to have performed well. When Greg Norman, leading the 1996 US Masters by six shots going into the final round, dropped five shots between the eighth and the thirteenth on his way to a 78, that was a choke. When Paris St-Germain leaked three goals in the final seven minutes to go out of the Champions League to Barcelona this season, choked. When South Africa's cricketers, for a long time consistent chokers, failed to score the one run they needed from the final four balls to win their World Cup semi-final in 1999, that was a choke, one made all the more painful by the fact that they should have put Australia out in the Super Sixes, and probably would have done had Herschelle Gibbs not fluffed a straightforward chance to dismiss Steve Waugh – the incident that provoked the legendary and perhaps apocryphal comment, "You just dropped the World Cup, mate."
The story of Barcelona's incredible comeback against PSG
Of course not every example of a player or team ceding a victory late on is a choke. And nor is every choke fatal. Nick Faldo, the beneficiary of Norman's collapse in 1996 (when he, it should not be forgotten, shot a 67 to ensure the pressure on the Australian was intolerable) and of Scott Hoch missing a tiddler for victory in a play-off at the 1989 US Masters, himself choked on the back nine of the Open at Muirfied in 1992. Leading by three with eight to play he bogeyed 11, 13 and 14 to hand the lead to John Cook, only to drag himself back with birdies at 15 and 17. By the end, he was shaking and in tears.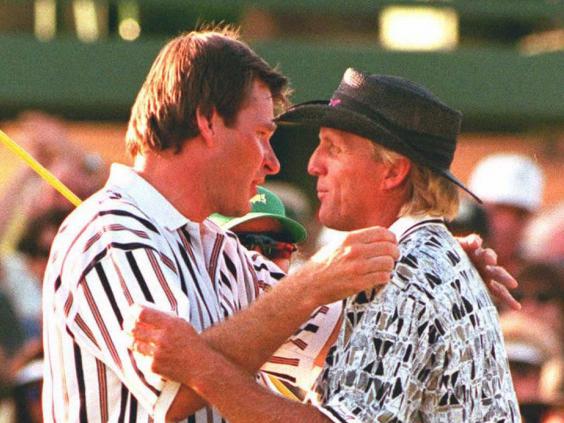 Or Jana Novotna, having already lost in three Grand Slam finals, was broken by Natalie Tauziat when serving for the 1998 Wimbledon final. In 1993, she'd lost a 4-1 lead in the final set. In 1997, she'd been 2-0 up in the final set and had lost. It seemed it was happening again. This time, though, she won the second set in a tiebreak. Again, the response was tears.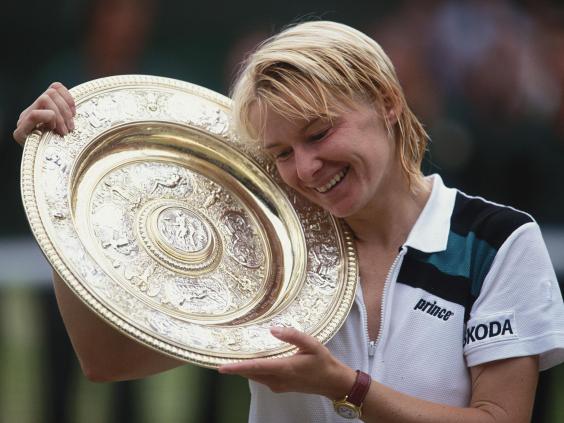 Bottlers, too, can recover with time, few more impressively than Nelson, who eventually retired having won the world cruiserweight title and defended it 13 times. Dennis Taylor did it over the course of two days in the World Snooker in 1985 as he overcame an 8-0 first-session deficit to beat Steve Davis 18-17 on the final black.
It's arguable, in fact, that sport's greatest narratives concern the bottlers and the chokers who somehow find a path through the darkness. But chokers and bottlers are different things
Reuse content
Source link
Comments
comments