Ian Ritchie has fully backed England head coach Eddie Jones over his selection of New Zealand-born pair Willi Heinz and Jason Woodward, with the departing chief executive of the Rugby Football Union praising the Australian for his efforts since lifting the team off rock bottom after the "difficult" 2015 Rugby World Cup failure.
The 63-year-old Ritchie announced on Thursday that he will retire from his role at the end of the summer, despite the allure of the next World Cup in Japan in two and a half years' time, because it is "a good time in terms of transition for the union." He does so with England ranked second in the world, back-to-back Six Nations champions and, under Jones as head coach, having equalled the record winning streak after they matched New Zealand's achievement of winning 18 consecutive matches.
After insisting that he doesn't regret appointing Stuart Lancaster as head coach back in 2012 despite England's pool stage exit in their home World Cup, Ritchie explained that the search for a new head coach that resulted in Jones being prised away from the Stormers in South Africa was one the reinvigorated him, but added that Jones has surpassed all expectations over his first 18 months in charge.
"I felt very driven after the World Cup despite all the disappointments in 2015 that there was a responsibility to say what are you going to do next?" Ritchie said on Thursday. "One felt Eddie was the right person for the job – did the trip to Cape Town – but one never thought he would win 18 games on the bounce.
"That is testament to what he is and what he brings. That is one of the reasons you feel it is the right time."
This trust in Jones' methods has brought immediate success in the form of a Six Nations Grand Slam last season, a first series win in Australia in the 3-0 summer whitewash and the retention of the Six Nations earlier this year.
England's uncapped players to tour Argentina
But it has also brought with it its controversy. Jones has not hesitated in calling up players who were born overseas, with Wasps No 8 Nathan Hughes, Northampton Saints back-row Teimana Harrison and Worcester Warriors centre Ben Te'o all making their England debuts during his reign. He has continued that with his latest squad selection, with New Zealand-born Denny Solomona handed his first call-up after qualifying for England via the current three-year residency rule, while Heinz and Woodward were brought into their three-week training camp this week, despite growing up dreaming of playing for the All Blacks.
With World Rugby changing the length of qualification on residency to five years from the end of 2020, Jones has faced criticism for loading his squad with foreign-born players, but Ritchie accepted that he is right to do so given it is within the rules.
Heinz's inclusion in the England training squad caused controversy due to his New Zealand roots ()
"It is a results-driven business, look at 18 games on the bounce," Ritchie said. "Eddie is restless about making improvement and changes, we lost in Ireland, how do we deal with that. We need to be ever improving."
He added: "We absolutely lobbied for the extension for five years. We were at the forefront of that. If you have a three-year rule, you utilise that rule. I don't think there's anything inconsistent there.
"Eddie knows what the rules are, he sticks to the rules and is entitled to pick who he wants to pick."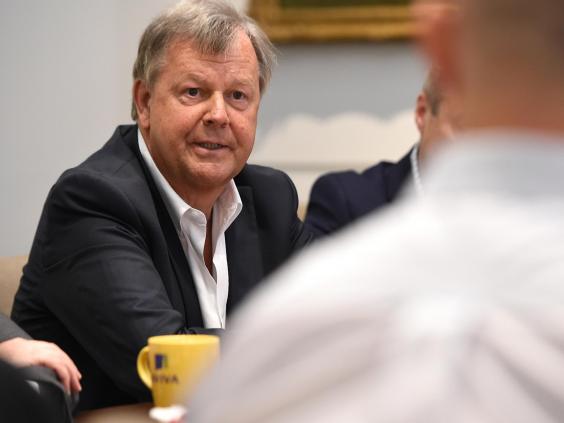 Ritchie will retire at the end of the summer ()
Having overseen the resurrection of the RFU from the chaos that he inherited after the 2011 Rugby World Cup – during which he brought the blue-riband event to the United Kingdom to help generate £228.1m in revenue – the news of his departure certainly came as a shock, especially with England on course to challenge for the 2019 Rugby World Cup,
But, he explained, the timing for change feels right given that Jones is planning on leaving England himself after the tournament in Japan, and losing the pair of them at the same time may cause too much damage to the RFU.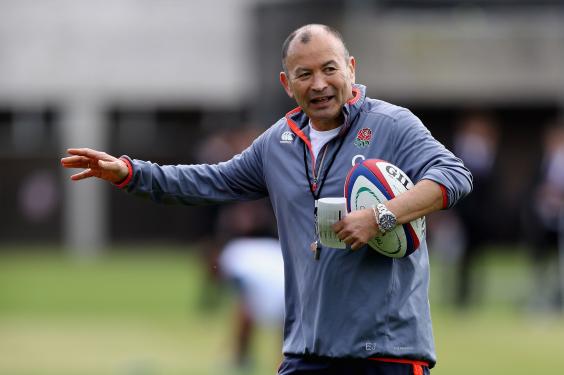 Jones stressed he'll call up any players eligible for England regardless of where they were ()
"That's a very valid point and as I said, I'll be whittling in my hut while Eddie's watching cricket in Barbados," he said of their differing retirement plans. "That would be a factor, if you had two shifts. Continuity, succession planning, all these things are important. If Eddie is finishing at the 2019 World Cup, we have to plan who his successor is and the CEO does that.
"In my mind there was no question that I was never going to continue after 2019."
Reuse content
Source link
Comments
comments