As scenic routes through European football go, Barcelona to Milan (via Rome) then Amsterdam is quite the journey.
Stoke and then Mainz take that journey a little… off-piste. 
Where next, though, for Bojan?
A Spanish international at 18 and having played for some of Europe's biggest clubs, the forward was loaned out by Mark Hughes in the winter and now returns from his spell in the Bundesliga, having helped keep Mainz in the top flight, keen to discover his future with the Potters. 
"I'm going to enjoy the summer and we'll see what happens," he tells The Independent from Germany.
"I have a contract in a club where the fans show me a lot of love and I'm relaxed about my future. I will talk to the club and see what they have to say."
What Hughes decides next is anyone's guess, but increasingly it appears as if the Welshman may have to admit his mistake and welcome Bojan back into the fold.
After a season when Stoke failed to spark in attack, it was a curious decision to offload a forward in mid-season who is a fans' favourite principally for his ability to create something out of nothing. But Bojan, now 26, has seen his time away from the club as a growing experience more than anything as he prepares to head back to Staffordshire.
"The experience has been short but very intense. I'm very happy to have learned a new league and played here, living new experiences," he says.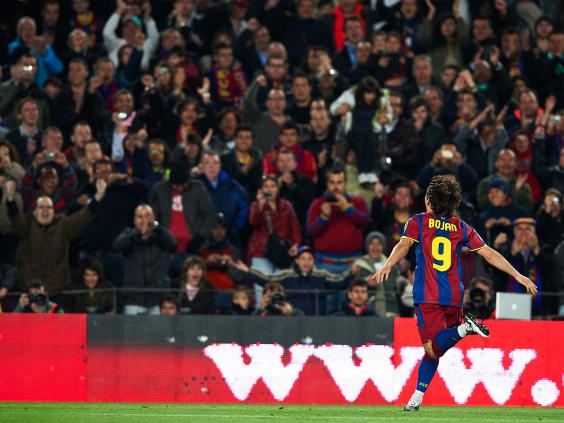 "I've only been here a short time – just over three months really – so the adaptation has needed to be quicker, but I've learned a lot about myself as a person."
And his parent club might have learned their lesson too. Stoke won just three of their fifteen games after the Spanish international left the club, a paltry tally in a season where the only team they beat who was outside the bottom five on matchday was Watford. As the league table stands, they have only beaten teams from 13th downwards – and some would argue that includes themselves. 
All in all, the campaign was a step backward for a club that had been creeping up towards the European places, and even their manager is ready to admit that he's been let down by a poor season.
"It's fair to say that we haven't hit our targets this season, so it is disappointing. It isn't disastrous though," said Hughes on Friday.
"Everybody wants to be stimulated by progressive seasons, and of the four I have been here this is the first that we have fallen short."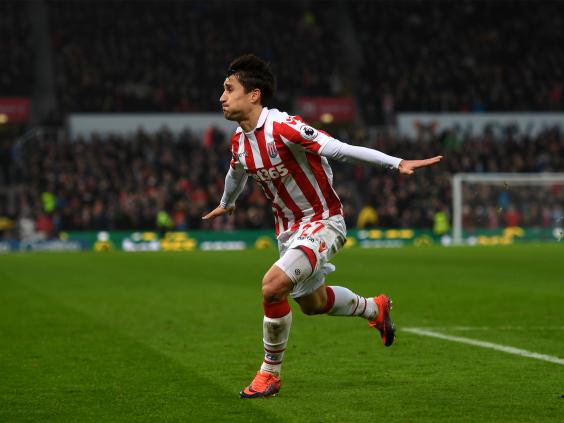 The additions of exciting attacking talents like Bojan, Marko Arnautovic and Xherdan Shaqiri were the deals that evidenced Stoke moving away from the days of Tony Pulis' style, and subsequent recruitment got even more ambitious with the arrival of highly-rated pair Gianelli Imbula and Saido Berahino.
But Imbula, the club's record signing, has disappointed and will leave this summer. Berahino, once considered a premier young talent, hasn't scored since moving from West Brom. It's been that sort of year. 
Hughes gave Bojan hope of a return in his press conference this week, but aimed a dart at the striker's representatives, saying "his advisors picked the wrong club because of the way they play, [but he] has done well when's got the opportunity."
Had Stoke not rejected proposals – for both temporary and permanent switches – from Middlesbrough and Watford in the winter, then the 26-year-old probably wouldn't have ended up in the Bundesliga. But the Potters feared embarrassment if the livewire forward shone in the Premier League, and instead Bojan was off to play in his fifth different European league.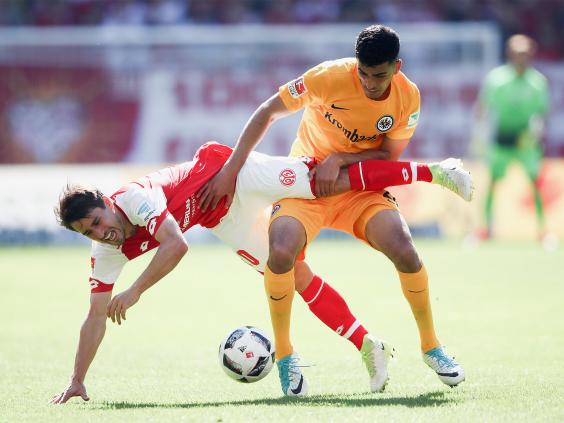 "Germany is more physical and based around pressing and counter-attacks," he says, comparing some of the stops on his continental footballing tour. 
"In England it's a much faster game, there aren't many spaces and it's great for fans. Spain is technically more dominant and the teams like to play.
"Football in general is evolving in every way. In England it's changing with new coaches coming in. Lots of players want to come to England and obviously coaches too. The beautiful thing about the Premier League is that there are lots of different styles of play and they all have their own successes."
Success for Mainz was survival. Success for Stoke will be heading back up the table next season. But what about success for Bojan?
"I just want to get back to Stoke and see what happens, and after the summer I can't wait to get back to playing in the Premier League." 
Reuse content
Source link
Comments
comments