So, the 2016-17 season ends with the kind of three-way race between big-name managers and big clubs that many anticipated before it began; nonetheless, it's a deflating feeling such a race is for a place in the Champions League rather than the title itself. 
The fact that the two games that require upset for any tension – Watford vs Manchester City and Liverpool vs Middlesbrough – seem like the two more predictable fixtures only adds to this feeling. 
Perhaps that is as fitting an end to the season as any, though, since it was a season that actually become rather predictable but still always had just enough on it to maintain a sense of life and energy about it. 
Premier League final days ranked
Either way, a campaign that was probably the most hyped since the Premier League began due to the arrival of so many star managers is set to end with one of the drabbest final days, with the least on the line.
It is certainly a long way from the glorious chaos of 2011/12, when almost everything from the title to relegation was still in contention, or even the tension of 2007/08. It seems unlikely right now that we're going to witness an eyebrow-raising moment such as Ludek Miklosko's save of 1994/95, or the kind of drama that saw Tottenham Hotspur metaphorically choking on lasagne on one of the last occasions when it was the Champions League places just up for grabs, back in 2005-06.
Part of the beauty of such moments, though, is that they're unexpected. This is the irony of all this, too.
The situation actually adds even more value to a Champions League place, at least for the managers.
Because, for all that this 'league of star managers' was hyped, one aspect of it from before the season remains so true and so exacting. Six into four doesn't go, so two have to fail. It's that simple.
If the Premier League trophy that Antonio Conte and Chelsea will on Sunday receive itself is the one tangible thing that signifies pure success, a Champions League place at least indicates at best a qualified success; at worst an acceptable season. If you finish outside them, it's failure.
Arsene Wenger's men have staged a late surge for a top-four spot ()
That's what this race represents, with the consequence you will literally not be in football's elite competition only deepening the meaning of it all. It is effectively an examination on management.
That is why the fact that Manchester United are so far away, and so out of the picture, feels so underwhelming and smacks of underperformance. Jose Mourinho can look to spin it all he wants with talk of fixture congestion and how he is prioritising the Europa League, but that looks little more than expectation management, especially since those priorities so visibly evolved – or, rather, devolved – as the season went on. 
United might rescue their campaign by claiming that Champions League place and winning a second trophy with the Europa League, but their season not being a failure does not necessarily mean it is a success.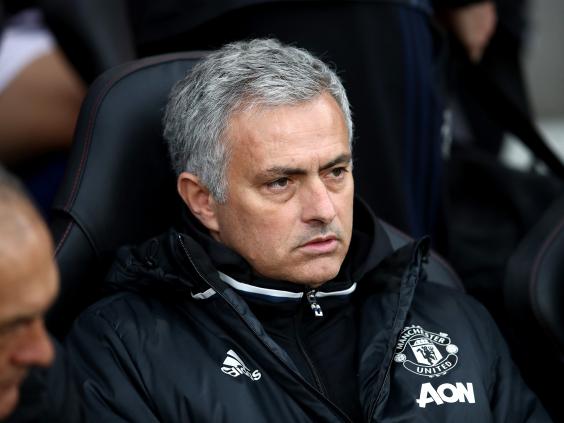 Jose Mourinho's men should have challenged for the title ()
The reality is that Mourinho should have challenged for the title, but the same is of course true for Pep Guardiola and, arguably, even Jurgen Klopp given how Liverpool began the season, despite their inferior resources.
It's remarkable now to think that Arsenal were considered title challengers as recently as December, too, but that's the other thing that's worth bearing in mind and taking stock of on the final day: the very length of that season, and when exactly it is you peak and drop off greatly skews perceptions of it.
If you break it down to the fundamentals and wealth available, the simple fact is that both Tottenham Hotspur and Liverpool should not be in the top four. Both have overachieved to just be there, although it still feels somewhat underwhelming that Klopp is now only challenging for a top-four place, given that they for so long threatened to challenge for the title.
The very same flaws that denied Liverpool that title challenge could yet deny them that top-four place, and adds some extra frisson to this final day.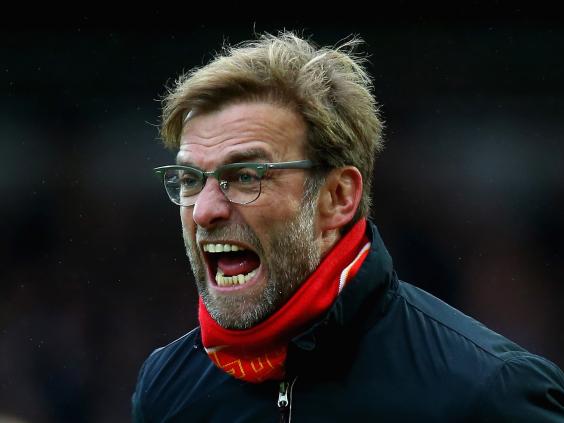 Klopp thinks this season has been a successful one for Liverpool ()
One of the most frustrating things with Klopp's side has been how gallingly unreliable they have been without Sadio Mane in the team. It is like the Senegalese international – and especially his pace and finishing – just gives them that ruthless cutting edge they have otherwise almost completely lacked. 
Given how Middlesbrough's pride was so evidently and visibly hurt by that relegation at Chelsea, too, they are unlikely to roll over. They are likely to put up a fight. If it is still goalless by half-time at Anfield, it could suddenly become a very interesting and gloriously tense afternoon. We could suddenly start having those memorable final-day moments.
Premier League champions through the years ranked
It would be just like Arsenal 2016/17 to then fail to beat Everton at home, mind, but just like so much of Wenger's 20-year reign for him to again pull off a top-four place. That would similarly prove the point about the length of seasons skewing perspective, but it would still be remarkable – and pretty admirable – if a campaign that saw such crisis, so many questions, so many long nights of soul-searching, end with the same result it always does.
Little wonder he seemed so calm when pressed on it all in some of his press conferences.
There was something else that Wenger said in one of those that also bears taking stock of. For all the talk of the season failing to live up to the hype, and the feeling some of these sides have been staggering towards the line that separates Champions League qualification from the rest, it could still be the first season when a club with 75 points misses out. That alone suggests that the influx of new managers has had some effect, that standards have been raised.
It's just that the standards of some of these managers would bring expectation of a haul much higher that. It is why this final day feels like it falls short of expectation, too, but the hope is that the events of the day rouse it.
Reuse content
Source link
Comments
comments