Alexandre Lacazette has confirmed that he will be leaving Olympique Lyonnais at the end of the current season and – much to Arsenal's disappointment – Atletico Madrid looks to be his most likely destination.
The French striker, who has scored an impressive 35 goals in 44 matches for Lyon this season, has repeatedly been linked with a move to another club.
And in an interview in the French press, he has confirmed that he will likely leave Lyon at the end of the current campaign.
Wenger will be disappointed to miss out on the striker ()
"I think that's the right time. I want to discover something else, and to play at a different level," Lacazette told L'Equipe .
"I know very well that on a European scale I am not yet well recognised. I want to see if I can answer the questions that people are asking, and to make further progress."
Arsenal summer transfer targets
Lacazette, 25, looked to be close to joining Arsenal last summer, only for Lyon to reject the north London club's €35m (£29.3m) offer. Lyon valued the player closer to €48m and so negotiations quickly broke down.
And any hope Arsenal had of rekindling their interest in the player this summer now looks to have vanished, with Lacazette revealing that Atletico is his club of choice.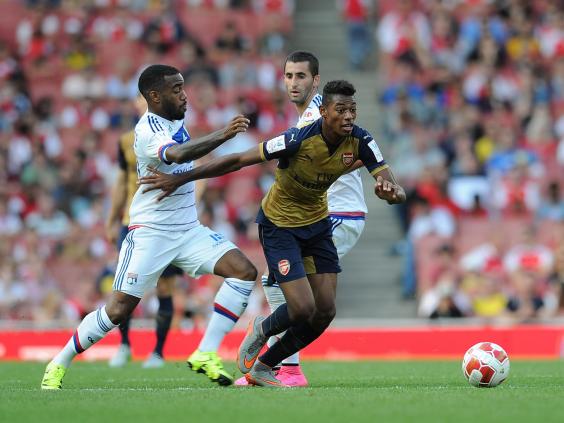 Arsenal made a bid for Lacazette last summer ()
"Atletico is a club that is in the last rounds of the Champions League for several years," he said. "It is a great team, in a new stadium, and it is also a club that helps their players progress.
"And there is Antoine Griezmann. If Atletico is the club I chose, I have not told you, maybe I'll give you another answer in a few months!
"It would be a beautiful story if we [Griezmann and Lacazette] could go on together It started in the French Under-18 team. He arrived timidly.
"There are always small groups, and he was a little alone, but we got closer, because we played together in attack and we got along well in life. Then, both of us, we carried almost all the rest of the group.
"Initially, Antoine was as shy as I was. Afterwards, he climbed the ladder, he became an international star, and he took more confidence, he opened up."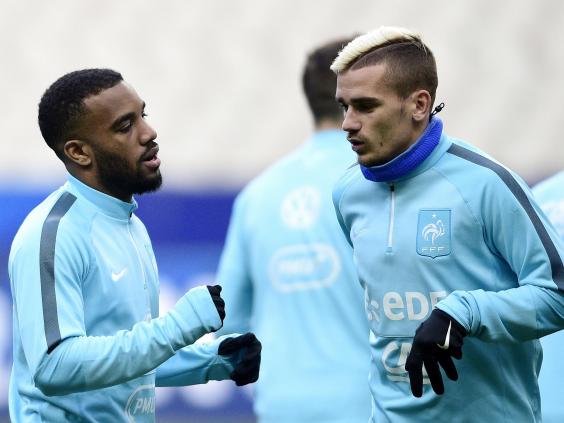 Lacazette would love to reunite with Griezmann ()
Despite confirming that he wants to leave the club he joined as a small boy, Lacazette added in the interview that he hopes he is leaving Lyon on good terms.
He has been a first-team regular at the Parc Olympique Lyonnais for the past six seasons, and has scored a total of 127 goals for the club, placing him fourth on Lyon's list of all-time top goal scorers. He needs only two more to surpass Bernard Lacombe's total.
"The president told me what he told you at a press conference," Lacazette added.
"It is I who chooses my future destination. It is a personal choice for my carefully considered career, which I have done for a long time.
"No one wanted to harm anyone. The common goal was to be able to leave on good terms. It is important that the club that trusted me and who came to pick me up at the age of 10 can recover money after all that we have been able to do together."
Reuse content
Source link
Comments
comments